How To Crack Social Through Influencer Marketing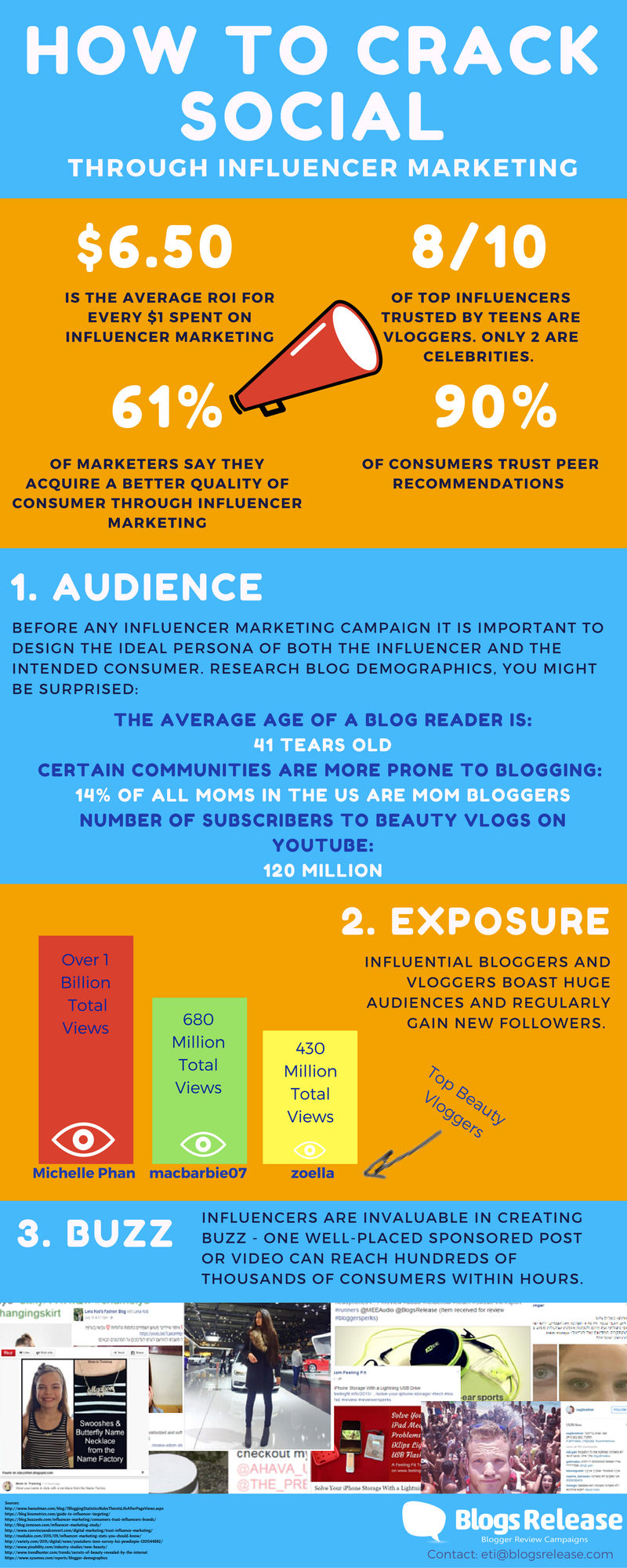 Time and again various campaigns have shown us that the 3 main ingredients to any successful social media marketing strategy are audience, exposure, and buzz. However, getting that elusive trifecta isn't easy. If you're a marketer you've certainly faced the following struggles: A buzz-worthy campaign won't take off if it's aimed at the wrong audience. But even if your targeting is right on point, standing out amongst thousands of may prove difficult. And even if you're getting tons of views, there's no guarantee of buzz or engagement!
Do these problems sound familiar?
Then marketing through influencers may just be the simple solution you are looking for. Below I expand on our infographic in more detail to explain the benefits of this type of campaign:
1. Audience
There's a reason why marketing experts rely heavily on brand personas, demographic analysis, and consumer behavior – the more you can pinpoint your target demographic the more likely views are to be converted into actual sales. Smaller companies would benefit from partnerships with niche bloggers that have a more active, specific audience.
2. Exposure
Online influencers like bloggers and vloggers have huge followings, with the top YouTube beauty influencers alone boasting millions of monthly views. A collaboration with the right blogger can mean instant exposure to millions of consumers.
3. Buzz
The popularity of influencers and bloggers lies not only in the content they provide but their personality. The best influencers are good at starting a discussion. They know exactly what generates more buzz based on their experience – take advantage of that expertise.
Do you have your own secrets for cracking social? Let me know your thoughts in the comments!
I see bright days ahead for SEO. Discuss with me on Twitter how these factors will pan out in the next few months.
—
This post was originally published on Huffington Post.